Careers
Do you enjoy a fast-paced environment where you can choose from a career opportunity which has you inside or perhaps you prefer to be outside building western Canada's infrastructure? Whatever your choice Proform may have an opportunity for you.

Proform offers a diverse & inclusive workplace, which is supported by the CEO and the leadership team.  Proform adheres to the Canada Human Rights Act and makes employment decisions without regard to race, national or ethnic origin, colour, religion, age, sex, sexual orientation, marital status, family status, mental or physical disability or pardoned criminal conviction.
What Our Staff is Saying
Tyson Antal – Foreman – Proform Concrete Services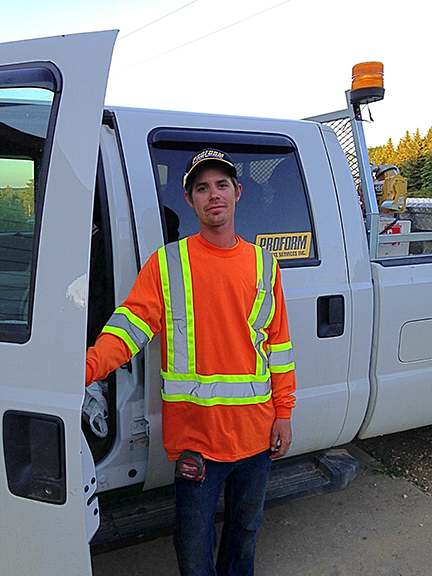 My name is Tyson Antal and I have been working with Proform Concrete Services for over a decade now. In my time at PROFORM I've learned and developed many skills including things such as form setting, string lining, finishing concrete and also operating various equipment, such as our extruders (Gomaco). Proform has offered many opportunities for me to advance to where I am today.

I've had the privilege to travel throughout western Canada and work on many unique jobs from airport paving jobs to small parking lots. Proform has also been a great help in furthering my education by sending me to all sorts of courses including trades school and leadership/management training. It is the great people at this company who makes Proform what we are.

A family oriented, dedicated group of people, who go above and beyond for their customers and their employees. I'm glad to be a part of the Proform team.
Job Postings Below (Click to Apply)