Proform has two plants in Alberta that specialize in general precast concrete products.  Located in Red Deer and Calgary, both plants offer precast goods such as underground products, custom steps and decks, utility vaults, precast curbs, precast barriers and retaining walls.
For list of more products available from Proform CLICK HERE.
Proform Plant History:
1988: Precast Division Was Formed, Including Retail
1990: Purchased 28 Acre Site in Gasoline Alley, Red Deer 
2000: 1st Major Expansion of Red Deer Plant
2004: 2nd Major Expansion of Red Deer Plant
2018: 2nd Plant Location Acquired in Calgary
2019: 205 ft Prestressed Bed for Wall Panels Added to Calgary Plant
Underground Products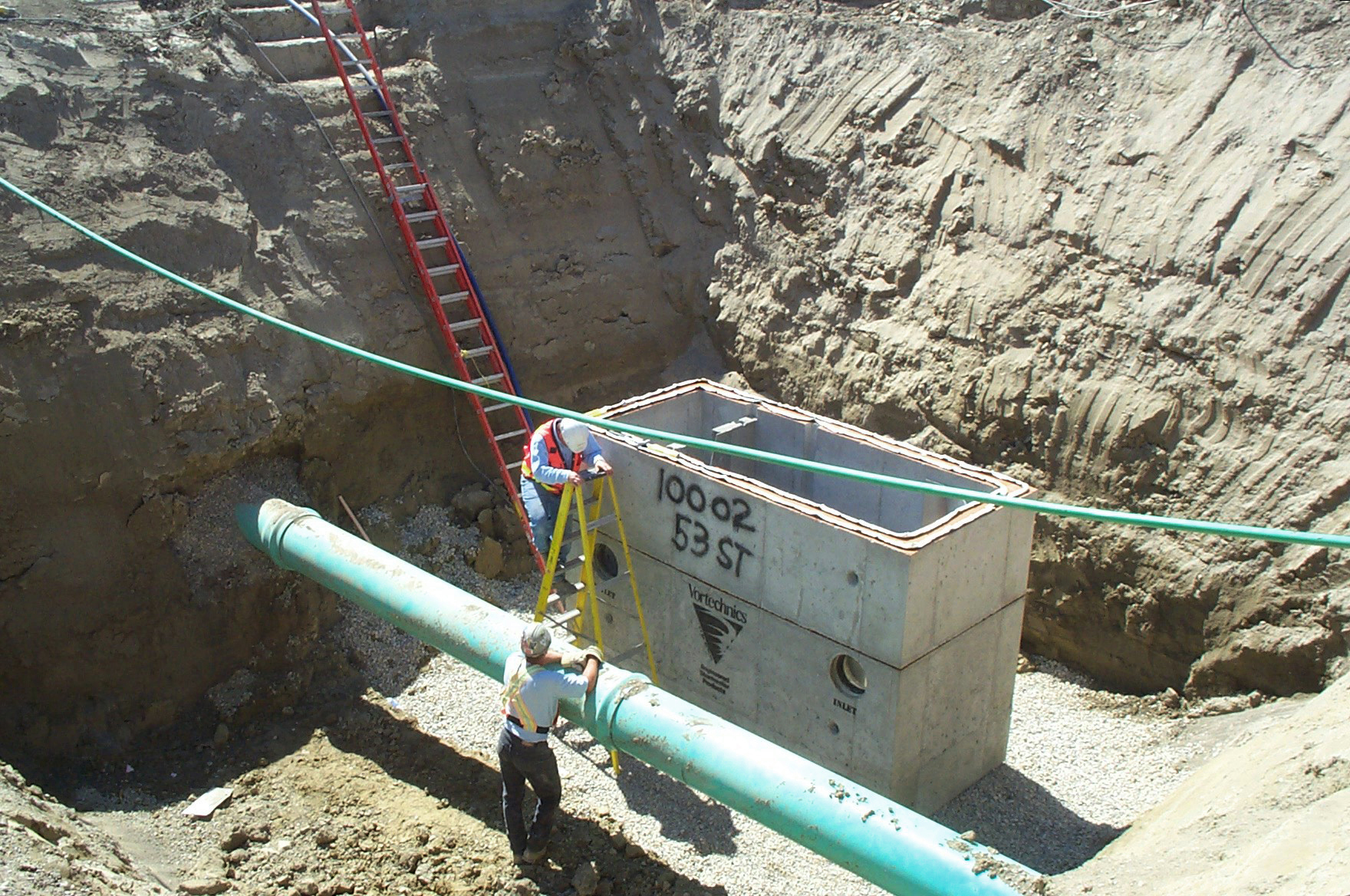 Proform has the capability to supply all your underground product needs. Whether it is municipal rehabilitation projects, private and public infrastructure installations, subdivision construction or private development, Proform can assist you every step of the way.
Our estimating team and engineering department can help you design and quote any project big or small and follow through with supply and support from start to finish.  We pride ourselves in being a "one stop shop" for all of your underground needs!
Steps & Decks
Make Proform your 'first step' to a beautiful home!
Proform has been manufacturing the industries best precast steps in Western Canada for more than 20 years. Through innovation and dedication, we have reinvented how we produce our steps to allow unique customization.  We can now offer a vast array of finishes from the basic finish to fully exposed, stamped and colored.  We have taken on the challenge of a heated steps and have worked out the complexity of curves and wheel chair ramps. Your imagination is our only limitation and we are up for the task.
Precast Concrete Step Advantages:
Quick install time - on site for as little as 2 hrs 
More cost effective compared to a pour in place
Variety of quality finishes available
Standard sizes in-stock
Adjustable forms to allow for a precise install
Precast concrete stairs are hollow making them less likely to settle like solid concrete stairs
Engineered so you can be confident in your Proform precast step
CLICK HERE for more details on our steps, decks and verandas.
---