We wouldn't be where we are today without our clients, vendors and suppliers.  We want to thank you for trusting us with all your concrete needs and for taking the time to recommend us!
---

"Mattamy Homes has had the good fortune of working with Proform since 2012, shortly after our entrance into the Calgary housing market. We have found significant benefits in quality, consistency and site coordination logistics after making the switch to a pre-cast solution in lieu of cast-in-place alternatives. Marcus and the team at Proform exude all of the characteristics we seek and value in a trade partnership; great communication, reliability and integrity."
~ Ryan Prefontaine
---

"I just wanted to send you a quick note to thank you.
Prior to ordering the steps from you, I had ordered steps from Concrete Inc in April. Six weeks later they emailed advising that they were no longer doing residential steps, leaving me in quite the bind as I had scheduled my stucco installers. From the beginning you and your company have been nothing but professional. The process was efficient and painless. I was very impressed with your installers. They were able to remove the old steps with no damage to the stucco.
I would highly recommend you!" 
~ Marc-Andre Amyotte
---

"We have been working with Proform Construction Products in Edmonton since 2012, the year Morrison Homes opened their operations in the provincial capital.  Proform has always been professional, willing to help and provide guidance and stay up to date on products and product finishes in their scope of work, ensuring our homeowners are well looked after and we meet their needs in every home we built.  During that time, quoting, deliveries, installs and warranty follow up has always been on time, pricing always competitive and reflecting market conditions and job billing has been clear and precise.  Overall it has been a pleasure doing business with Proform's Technical Sales Representative, Michelle, all other employees and management and we hope to continue this into the future.
Thank you for being a great trade partner to our company over these years, it is greatly appreciated. Keep up the good work."
~ Petr Prochazka
---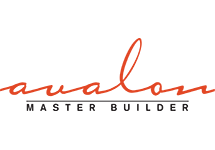 "In the early days of our relationship with Proform, Marcus helped to develop a custom "floating" precast stair and landing helping us to double the density of our townhome product to better fit into municipal goals. We have since put just shy of 1000 happy home owners into this product type. Avalon has worked with many companies for our precast solutions; however, since beginning our partnership with Proform over a decade ago, we now sole source all precast steps to them due to their amazing level of service and quick turnaround of their products. I would personally recommend any of our industry colleagues to Proform Construction Products."
~ Chris Williams, Vice President
---

"I have been building homes in the Metro Edmonton area for over 30 years. I was first introduced to Michelle 10 years ago when she was running Norstair as owner operator. The admiration started at the first step they installed. She made that process simple, timely and painless with a great affordable product.  Such a better option over a poured in place step which are so weather dependent, expensive and quality is never guaranteed.
I will say that Michelle and her husband Jay are my most reliable, timely and easy to contact out of the supply and install companies that I deal with:)  Looking forward to many more years of a working relationship going forward with Proform." 
~ Gary Burke
---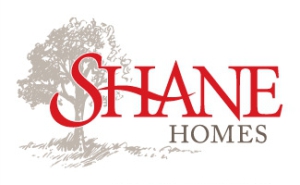 "Proform Construction Products has been a valued partner of Shane Homes; their dedication to professionalism and high quality workmanship has paved the way to a strong and long lasting partnership. As a customer we rely heavily on their expertise in building pre-cast steps, we appreciate their sales rep who has many years of experience in the industry making the process virtually seamless. Proform will continue to be a strong partner for Shane Homes due to excellent and knowledgeable customer service, as well as their quality products and workmanship." 
~ Nabeal Borhot
---

"Partners Development Group is proud to count Proform as a key trade partner in our goal to provide affordable, long last and green communities.
The team at Proform has been great to work with and provides great support on all aspects of the job."
~ John L. McCormack
---

"We have worked with Proform for a long time and they continue to be one of the most reliable business partners both in time delivery and product quality. I know exactly what to expect and when to expect it!"
~ Marc Labbe
---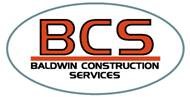 "Proform makes the best precast in Alberta!"
~ Mike Baldwin
---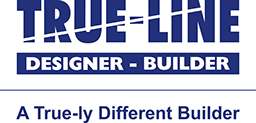 "Our experience with Proform has always been easy and friendly. They are fast and responsive to messages and phone calls and are very friendly and fun people to work with. Kayla at the yard office was always informative and friendly and a pleasure to work with. Sad to see her carry on her adventure with Proform and leave the True Line office. Dustin and Dave are always hands down about customer service and friendly business like men to work with to take care of any of our needs as a customer."
~ True-Line Homes
---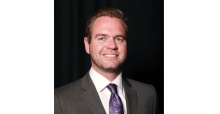 "Working with Proform was a great experience for us.  All of our questions were answered promptly and the precast stairs exceeded our expectations.  They also look after their product with their great service. We would defiantly use Proform and their products again when we build our next home!"
~ Kevin Wilke
---