The Canadian Precast/Prestressed Concrete Institute (CPCI) and the Canadian Concrete Pipe and Precast Association (CCPPA) merged their existing certification programs, creating a more independently administered third-party audited certification program, the Canadian Precast Concrete Quality Assurance (CPCQA) Certification. The CPCQA Certification Program offers the highest level of certification available in North America; it combines the strengths and brands of the two existing programs into the strongest and the most comprehensive program in North America that offers the widest range of precast products certified, continuous quality assurance improvement through excellence in auditing and a Quality Assurance Council with membership from precasters and MOTs across Canada.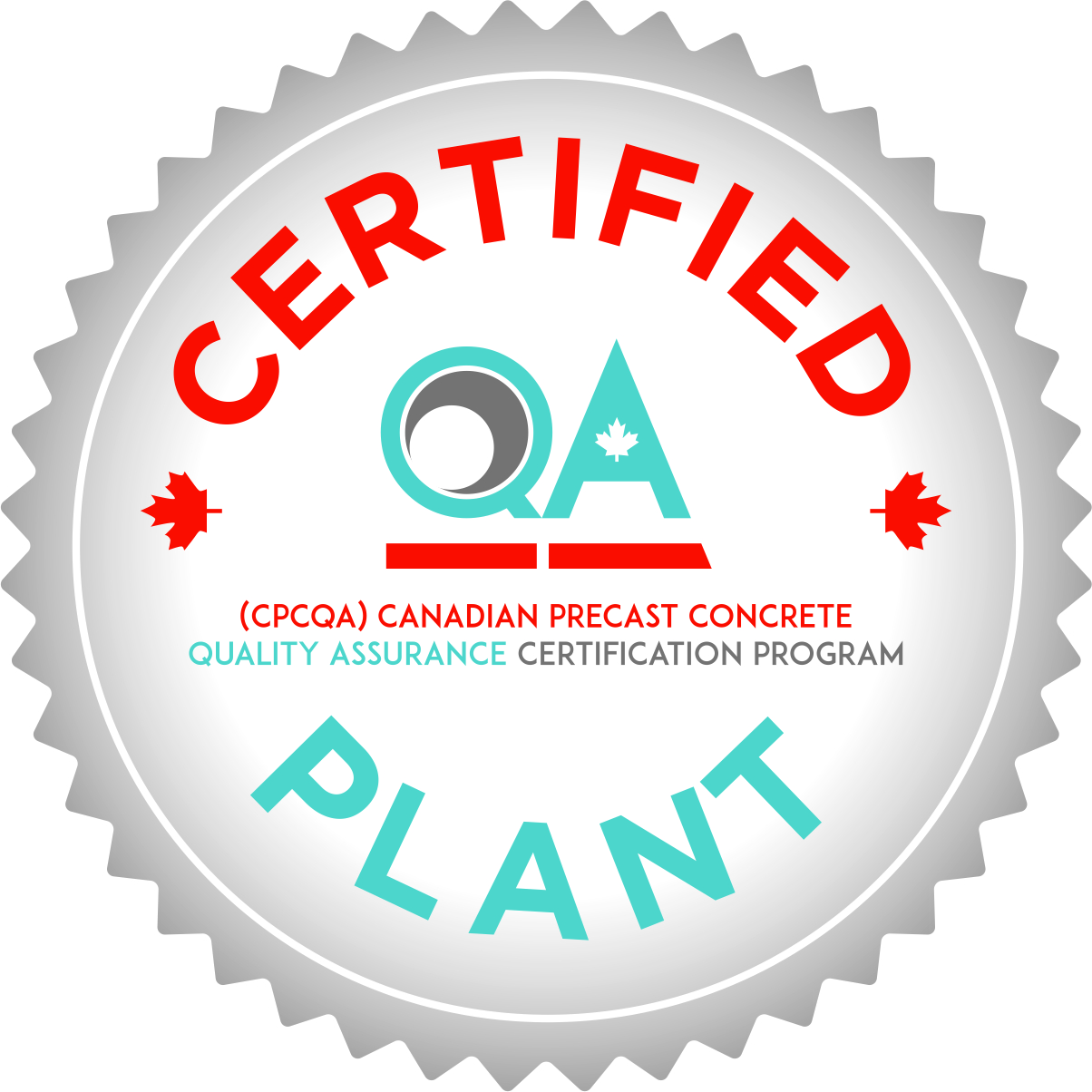 Proform has its own in-house CPCQA Certified Testing Laboratory which is used to perform the necessary quality assurance testing such as air content and slump of fresh concrete. Compressive strength tests of cured concrete specimens are produced and handled within the laboratory. If an outside concrete source is used, we conduct any necessary sieve analyses of fine aggregates.
Proform Construction Products is one of 3 manufacturers in Alberta that are certified as a B3, prestressed straight-strand bridge members.  
Red Deer Plant: Proform Construction Products
564 Laura Avenue
Red Deer County, AB  T4E 0A5
Certified Since: April 30, 2013
Certification Expiry: January 31, 2023
Calgary Plant: Proform Construction Products
110, 8615 48 Street SE
Calgary, AB  T2C 2P8
Certified Since: July 24, 2017
Certification Expiry: January 31, 2023
---