Proform manufactures the proprietary StoneCrete wall system designed for many different applications including:
security fencing
safety enclosures
perimeter fencing
privacy walls
noise barriers
sub-station enclosures
community entrance features
and many other applications
StoneCrete walls are designed and manufactured utilizing precast concrete for its superior durability and consistent quality.  StoneCrete's proprietary system offers a robust, yet elegant wall system that will outperform traditional precast systems by providing a high quality, functional solution while reducing production and installation costs.
StoneCrete's patented "male" wall panel and "female" wall panel comes with column/post sections that are cast as one-piece and stacked to the desired height which improves product functionality and allows for accelerated installation.  Our solid panel design provides structural strength and security that will last for decades.
Standard heights of 300mm – 1800mm (1ft – 6ft) with standard lengths of 4.8m between post columns are available.  Our wall system may be engineered to be stacked to accommodate higher heights if desired.
StoneCrete offers many different finishing designs to choose from including standard dry stack, ashlar stone, brick, allan-block or customized with one-of-kind textures or logos.  Texturing is formed on both sides of the wall which offers an aesthetically pleasing view from any angle.  Our walls can be colored using a pigmented concrete sealer that will protect the integrity of the wall in addition to providing the subtle yet realistic look of actual masonry.
These wall systems may be customized to suit specific installation or security requirement.  Decorative accents or attachments such as wrought iron, security cameras and lighting can be provided and incorporated into the wall design for extra security or personalization.
---
Brochure and Specs:
 Precast Sound Wall & Fencing Solutions
---
16th Avenue - Calgary, AB
---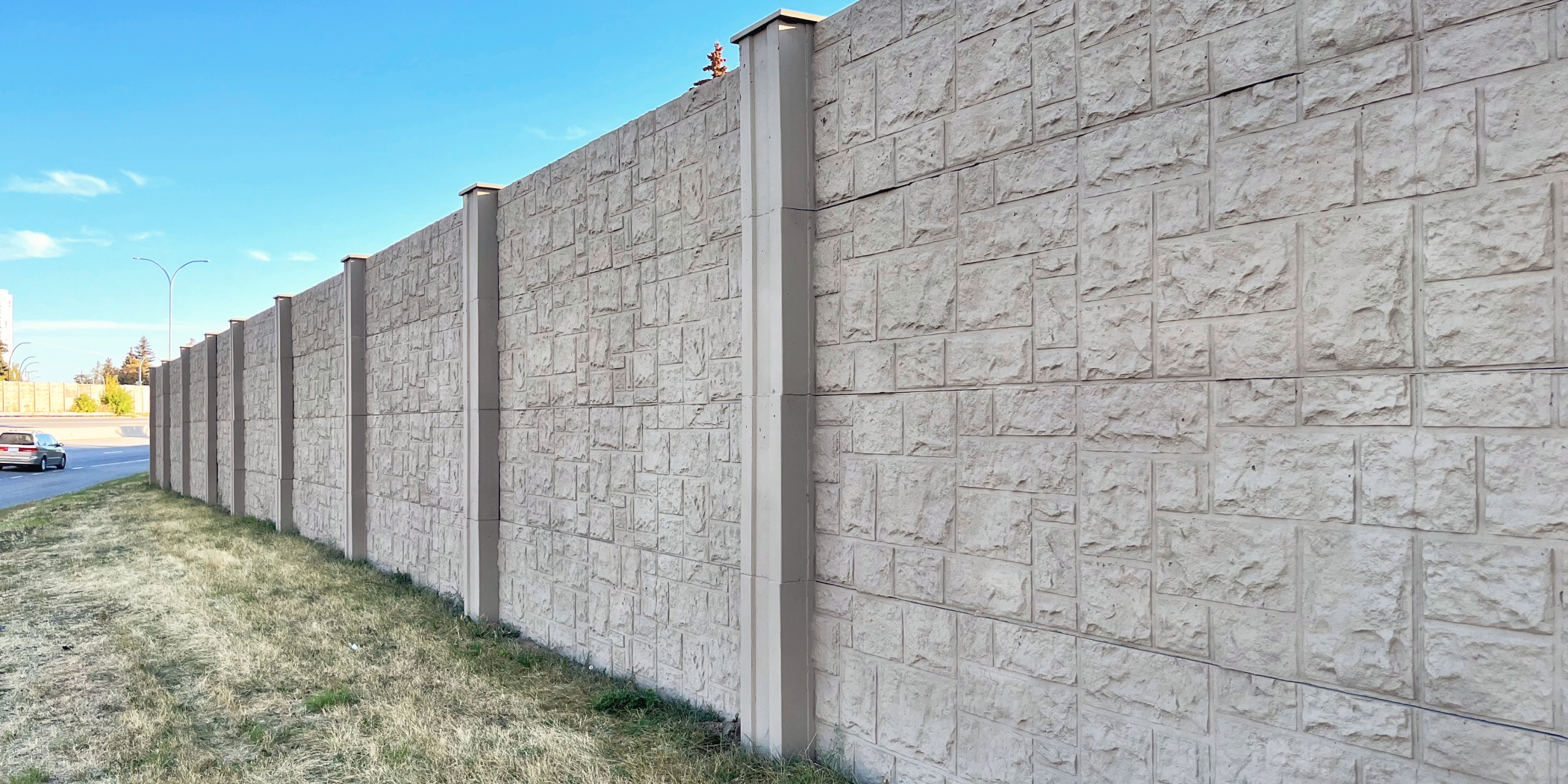 Crowchild Trail - Calgary, AB
---
Crowchild Trail - Calgary, AB
---
Crowchild Trail - Calgary, AB
---
Crowchild Trail - Calgary, AB
---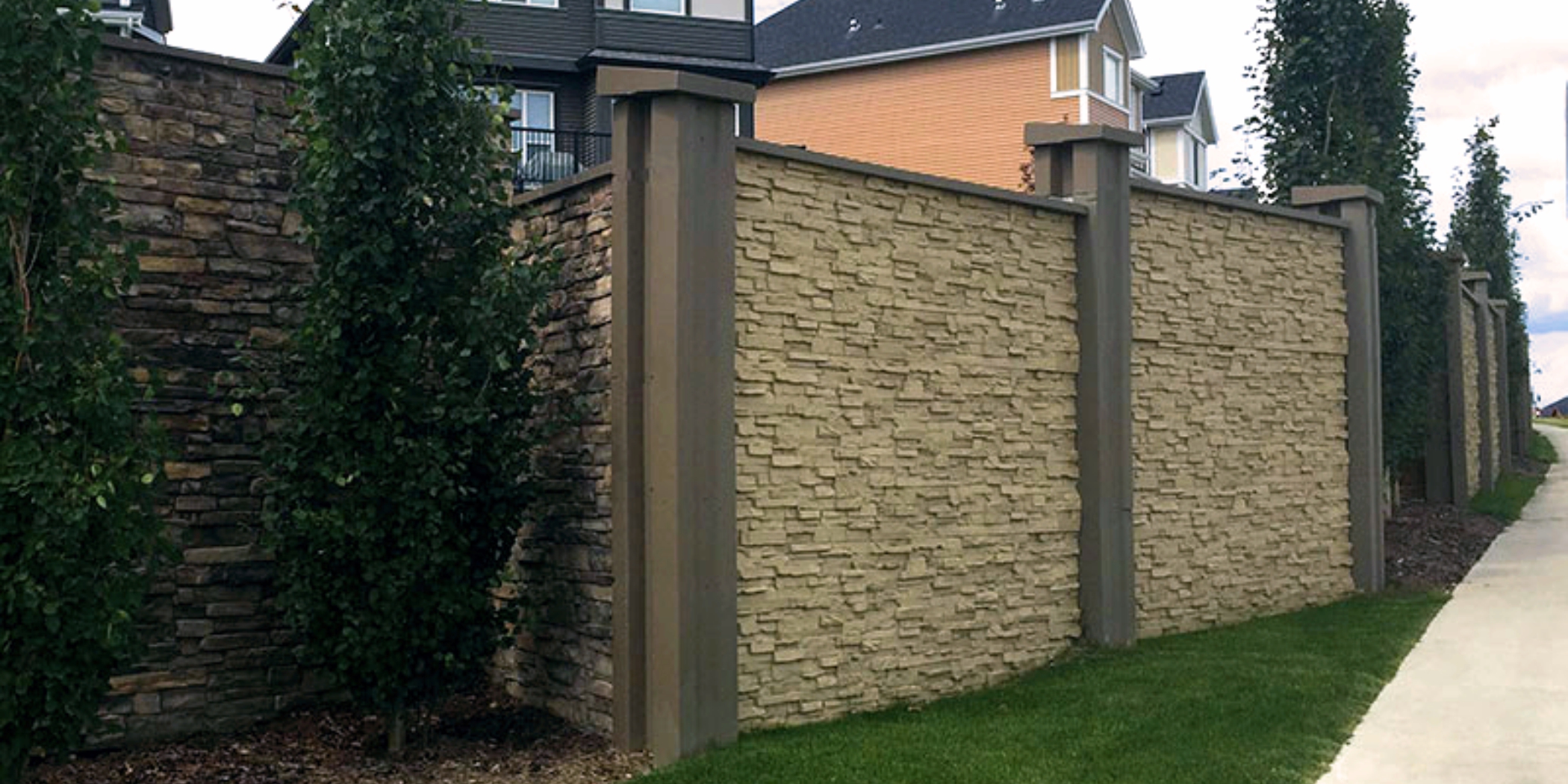 Sherwood - Calgary, AB
---
Stampede Park - Calgary, AB
---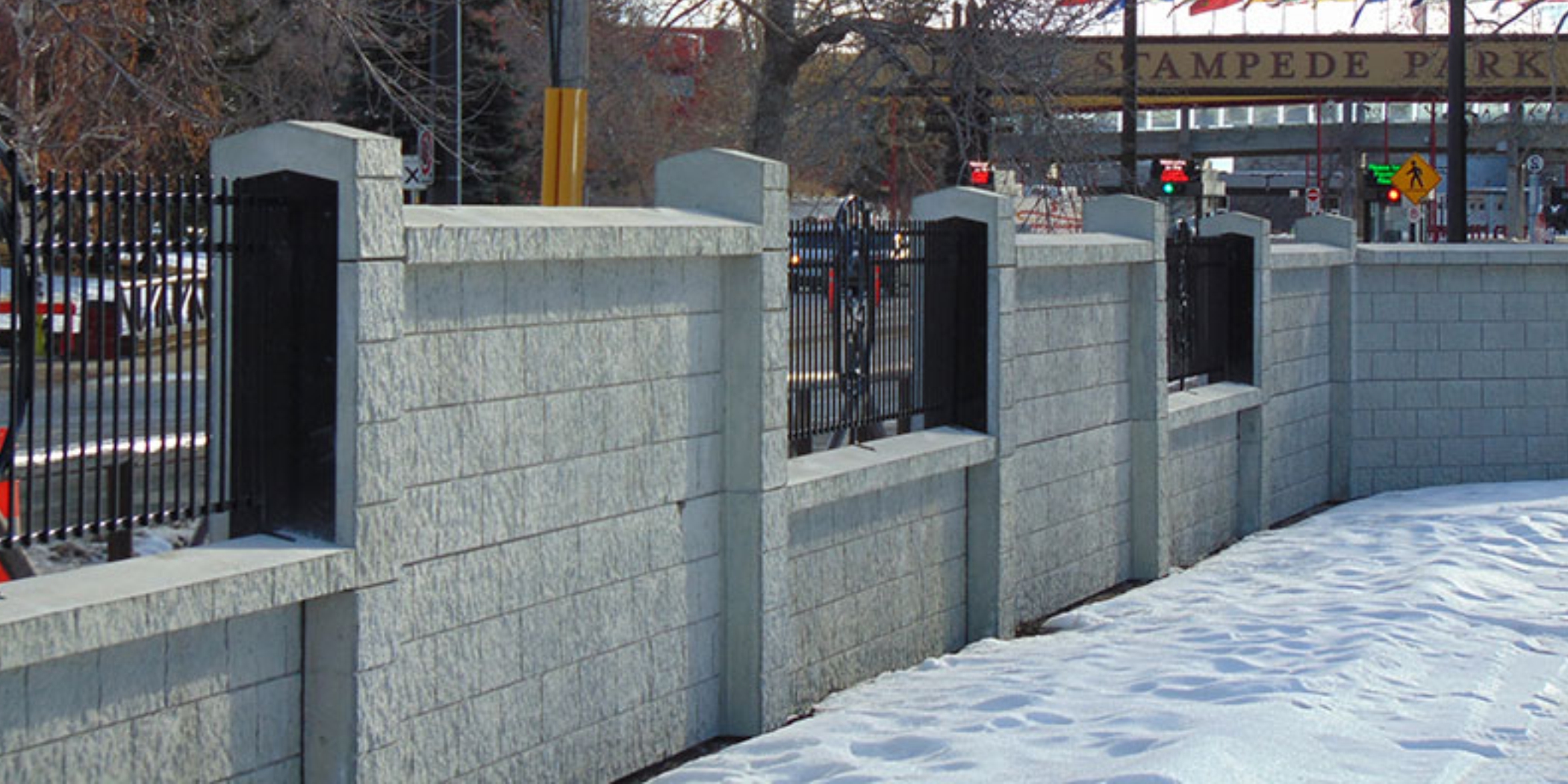 Stampede Park - Calgary, AB
---